Daliao District's Houjhuang Community
◎Written and photos by Sie Hong-wei ◎English translation by Hou Ya-ting
 Houjhuang is in Daliao District and is its most northerly community. It has a history that can be traced back to the Cing Dynasty (1683 – 1895), but today it is an interesting rural village, with convenient transportation and flourishing economic opportunities. Visitors can take the train and get off at the Houjhuang TRA (Taiwan Railway Admission) Station, which has been in operation since 1908.
 The area has several historical and cultural sites, one of which is the Caogong Irrigation Canal. Another cultural attraction is the Earth God Jhu's Shrine. Legend has it that the local deity, Jhu Ciou, was once a valiant thief, who stole from the wealthy and gave to the poor. The wealthy victims finally set a trap and had him charged with robbery, which at that time was punishable by death. Hence, Jhu Ciou sacrificed himself for his valiance. Local residents believe that Jhu Ciou's spirit still guards Houjhuang, and together they built an Earth God Shrine in his honor. He is now honored as the guardian and chief of the community. Residents always hold a birthday celebration for him on the 13th day of the traditional lunar calendar's eighth month. While in the area, travelers can also visit the two to three-hundred-year-old longan tree that is adjacent to Earth God Jhu's Shrine. It is one of the district's most significant old trees.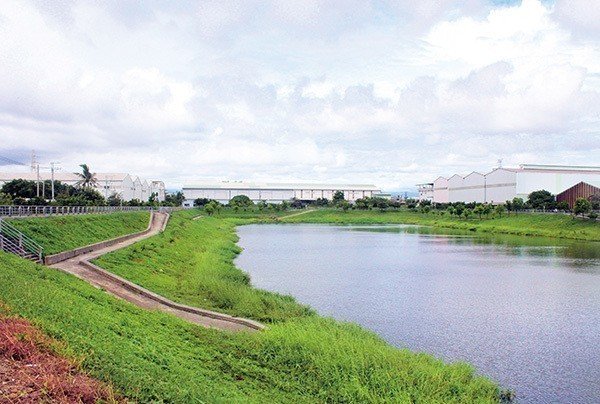 In 2013, Shanzihdingguou's flood detention construction project was completed. It has become another attraction in Houjhuang. It includes 5.7 hectares of water storage, with a maximum capacity of 225,000 tons. It was designed to have multiple purposes, including being part of a wetlands park and nature reserve. There are several walkways and recreational facilities provided, so visitors can take walks and enjoy flower and fauna such as pongamia oil-tree, barringtonia racemosa and camphor trees. There are also a variety of birds, such as moorhen, plain prinia and black-headed shrike-babbler.
 Recently, the region has been experiencing extreme weather and heavy precipitation. Hence, the city installed the Shanzihdinggou Flood Detention to decrease flooding. Now its wetlands park has become a popular recreational area for Houjhuang's residents.

美濃客家文物館展覽:「家的旅程」新住民的故事
人的一生,都在移動與定著間往返,但是你有多少勇氣,又能離家多遙遠?高雄市政府客家事務委員會主辦「家的旅程─新住民的故事」將於107年11月13日至108年9月1日,於美濃客家文物館展出美濃新住民姊妹的生命歷程…


‧我的錢和人生 被分期付款綁架了!
靠著分期付款旅遊、購物,提前過著「假」上流生活,確實很過癮,但就像溫水煮青蛙,一開始無感,等到越買越多,分期帳單越堆越高,水溫越來越燙後,才意識到自己的財務已經失控,離負債只有一步之遙。

‧秋天吃蟹精挑選 按螃蟹肚子就知分曉
螃蟹秋季成熟最肥美,品嚐萬里蟹就是現在,但選螃蟹也有撇步,對螃蟹肚子按下去,如果壓下去感覺堅硬不易破,表示肉質飽滿或蟹膏豐厚,反之,就代表螃蟹肉質較少。